By Rhonda Campbell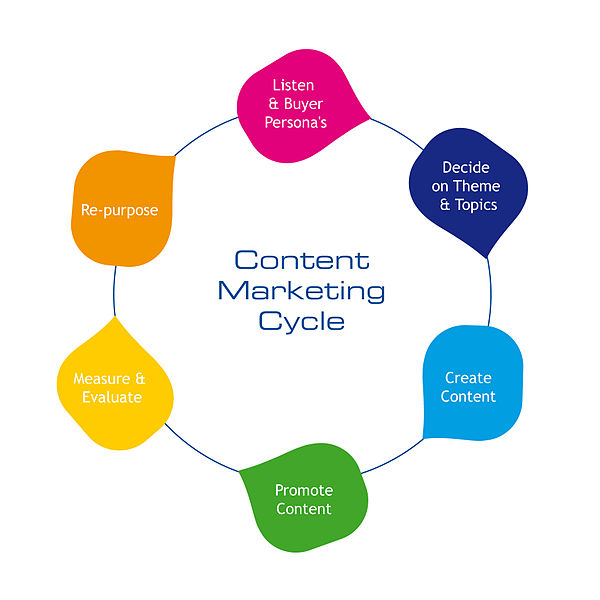 Content marketing freelance gigs are taking off for good reason. It's a growing change element that everyone has to adjust to. So, too is the trend of freelances helping more employers meet their content marketing needs.
Outbound content marketing isn't alone in experiencing this change. If your business is older than 20 years, you may think about sharply designed newspaper ads, colorful, popping magazine product placements, catchy direct mail letters or sticky websites.
Outbound content marketing freelance still works
Those are outbound marketing strategies that you may have hired in-house writers to stay on top of. It worked, attracting consumers and turning those folks into paying customers. Outbound marketing strategies that are developed by in-house writers still work. In fact, you'd be smart to leave it to experienced writers to combine outbound and inbound content marketing strategies into your overall marketing plan.
The payoff could be huge. For example, Outbound Engine reports that the return on every $1 spent on email marketing is $44.25. However, you have less than five seconds to hook readers.
Use print direct mail, another form of outbound marketing, and writers could keep your logos, branding messages and products in front of prospects for days, longer if your target audience tends to hold onto mailed documents. That's a plus, a definite advantage that direct mail (i.e. catalogs, direct letters, brochures, postcards) has over digital inbound marketing.
Art of inbound content marketing freelance strategies
Another change impacting inbound content marketing freelance methods is the content length. Just four years ago, content marketing freelance pieces generally ran 250 to 400 words. It led to a lot of content mills and marketing firms pushing out content simply to generate links via guest posts, daily blog posts and as embedded email links.
The value of content marketing freelance articles went down, volume and keywords taking precedence over research, unique questions and answers and hard-to-find data. Google slapped a lot of entrepreneurs on the hand, using updated algorithms, and the landscape changed. According to HubSpot, content that gains a top 10 Google ranking is at least 2,000 words long.
Advantages of leaving content marketing to freelance writers
Smart freelance writers complete inbound marketing trainings regularly. They ask questions that help them to discover your organization's brand, voice and mission or purpose. They've worked with many organizations, learning firsthand what works to attract consumers, build relationships (the purpose of inbound content marketing) and turn followers and website visitors into paying customers.
But, what are components of successful inbound content marketing freelance methods?
In addition to building a website that has sections of regularly updated content, to have a far reach, inbound content marketing is layered with:
Blog posts (inbound and outbound links are included in posts)
SEO content (keywords aren't only search engine attractors, they are top phrases that members of your target audience type into their tablets, smart phones or computers when looking for your products or services)
Social media posts (responding to followers is a key part of social media inbound marketing)
Video channels (regular updates have been shown to generate better results than once a week or once a month postings)
Guest posting (the more guest posts that appear on sites that pull in your target audience, the better)
As with outbound marketing, think value-value-value when creating inbound content marketing. Not value to you – value to the reader. Content must also add value to your brand.
Freelance writers who have agency, corporate freelancing or remote writing experience likely have analytical experience. This means that the freelancer writers have measured the results of their work. They know which titles, meta tags, meta descriptions, targeted keywords and inbound and outbound links get the best results.
You could do the work yourself, but, that could require 15 or more hours a week, time you may or may not have. You could also hire part-time or full-time writers and bring them in-house, but, over time, they wouldn't have the breadth of experience that a freelance writer developing content for clients operating in 10 or more different industries would.
As happened with the shift from outbound to inbound marketing, employers and employees are shifting from in-house work to telecommuting and freelancing. Both shifts require strong relationship building skills. The rewards of both can be far reaching, especially considering ongoing changes that are taking place in the marketing space and the workforce.